Swoosh! 🏀Our 3rd Graders are giving us some Wednesday motivation. You got this, Falcons! #WellnessWednesday

We're looking for a 2nd grade teacher to join the Falcon Family! Interested? Apply through the link below! 🧑‍🏫🏫
https://bit.ly/3srmU8m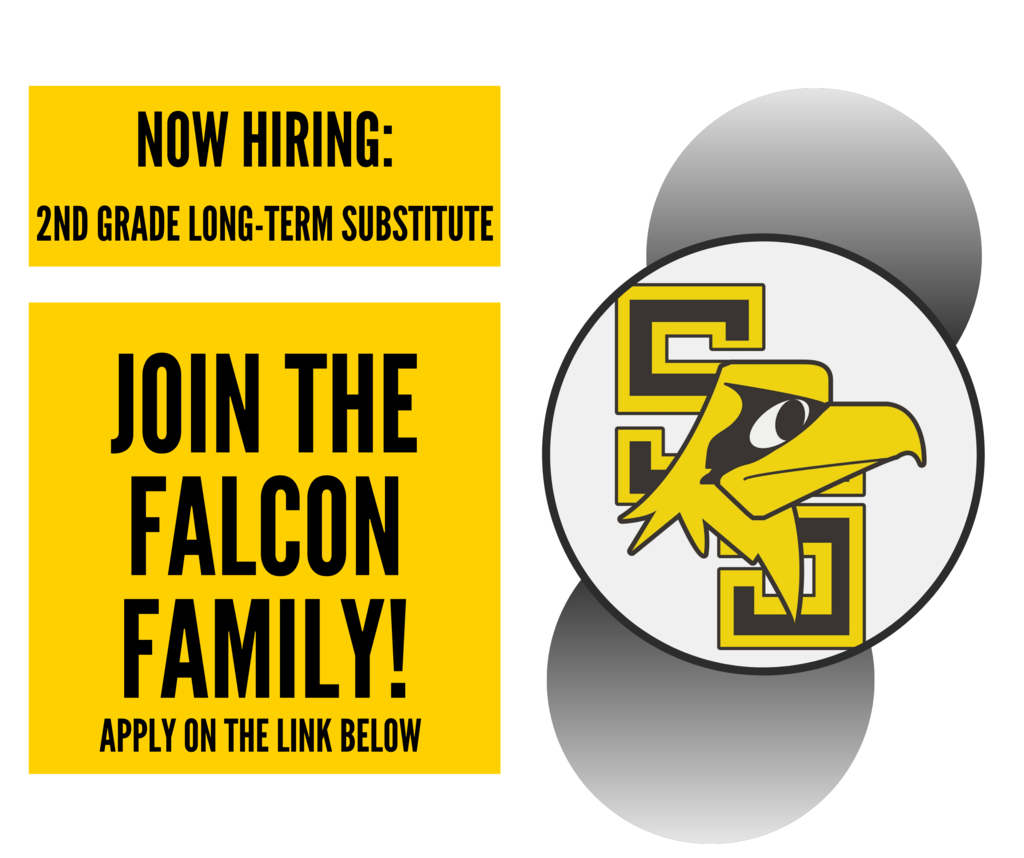 Public Notice December 20: three new cases reported-- one elementary student, two MSHS students. No new school-based quarantines from these cases.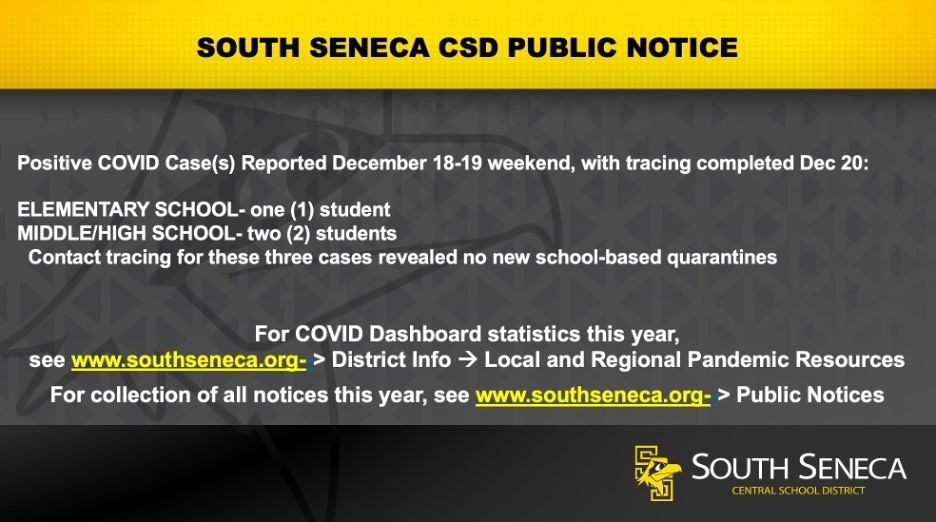 We've got ALL ⭐️STARS! Let's hear it for Chloe Shaulis and Jill Babcock! 🙌

🏆Falcon Wrestling won 5-0 & Caleb Sweet was named MOW (Most Outstanding Wrestler) 🙌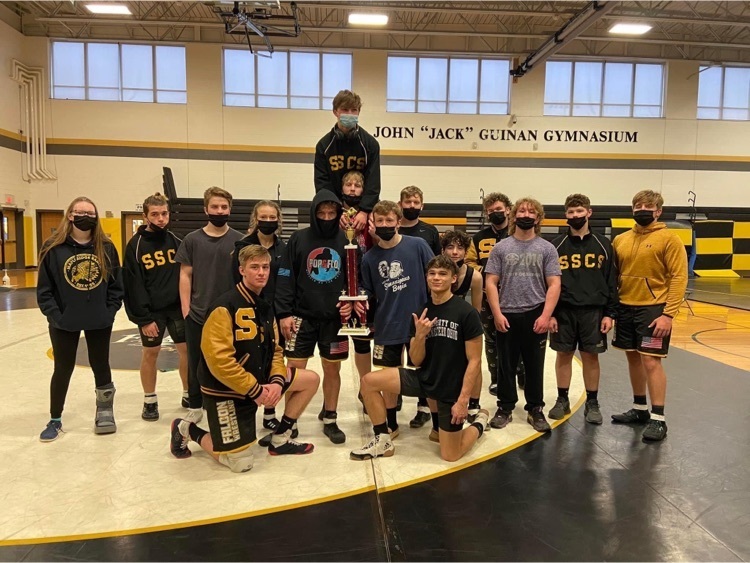 Congratulations to our wrestlers! They won the tournament hosted at the Ovid building yesterday. Great job!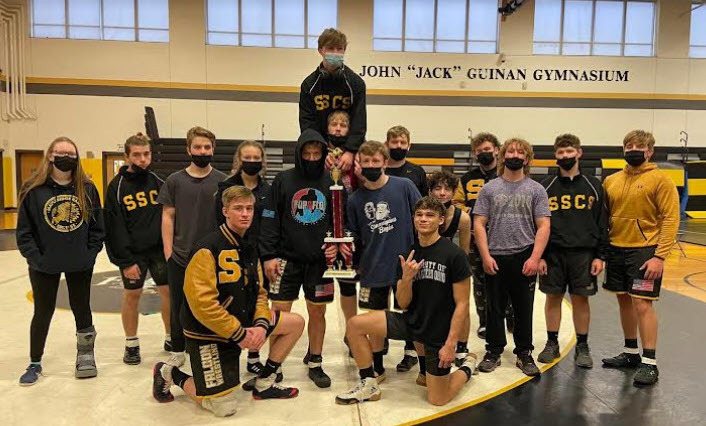 Good morning, As many of you know, schools across the country are aware of a malicious "challenge" posted on the TikTok platform concerning school violence on Friday, December 17. Please know that we at South Seneca are also aware of the issue and have been working with law enforcement agencies over the last 24 hours to heighten awareness and increase our vigilance as we go to school today. Our counselors work closely with students, and our staff is excellent at forming positive relationships with everyone in the school community. The safety and security of our students remains our top priority. Multiple law enforcement agencies yesterday communicated with us to emphasize that this 'challenge' has no local origin and is classified as a low threat, but even so, we take all potential threats seriously, and have added increased security measures heading into the school day today.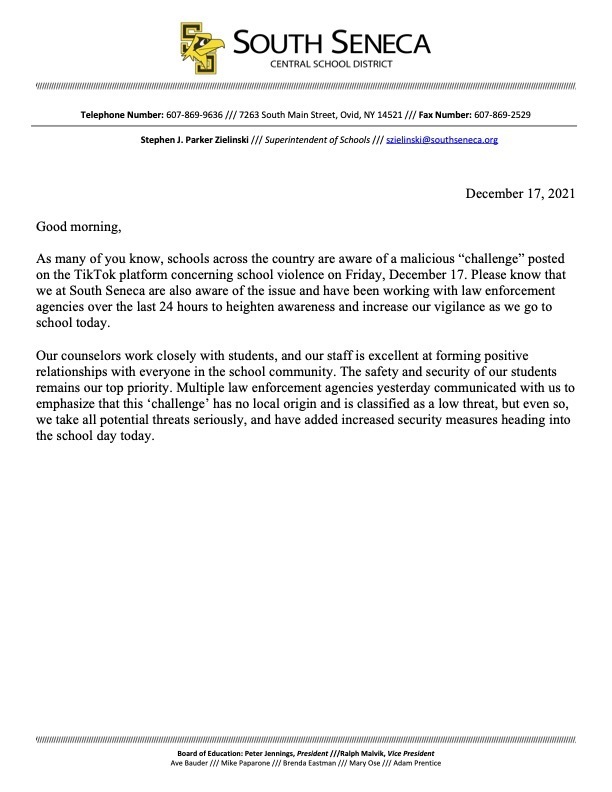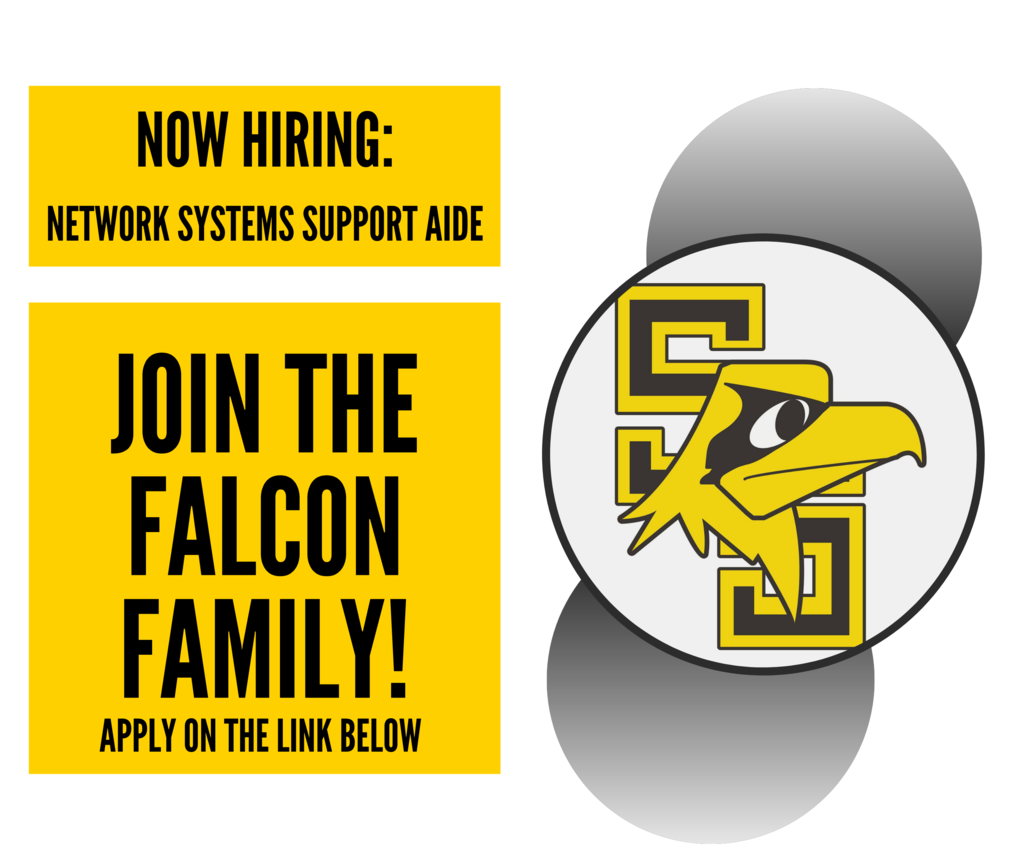 Falcons! Starting Monday, we are celebrating High School Spirit Week! Don't forget to post a photo & tag us so we can share our favorite looks! 💛🖤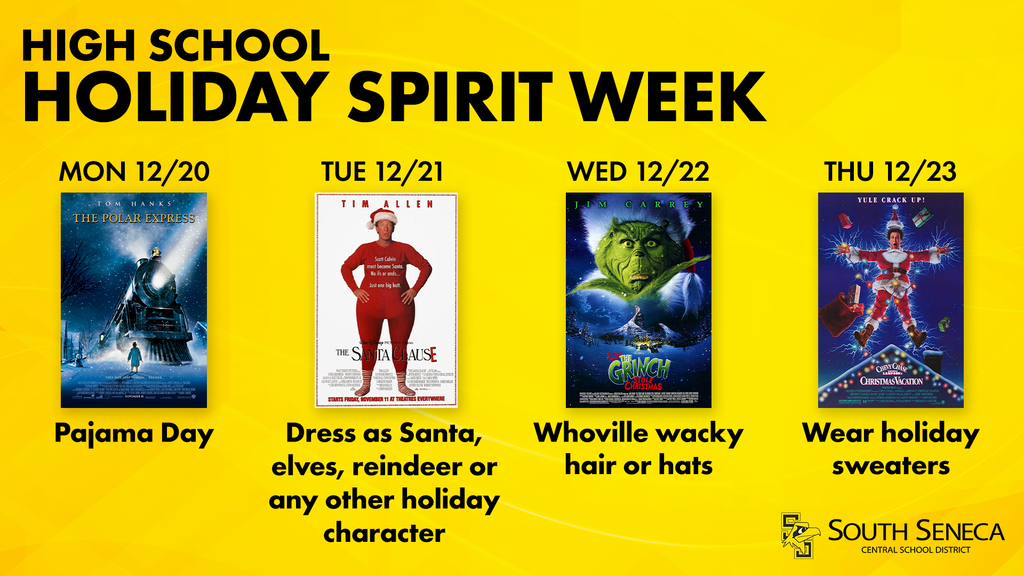 Public Notice December 15: four new cases reported today, including three elementary students and one MSHS staff member. No new school-based quarantines identified.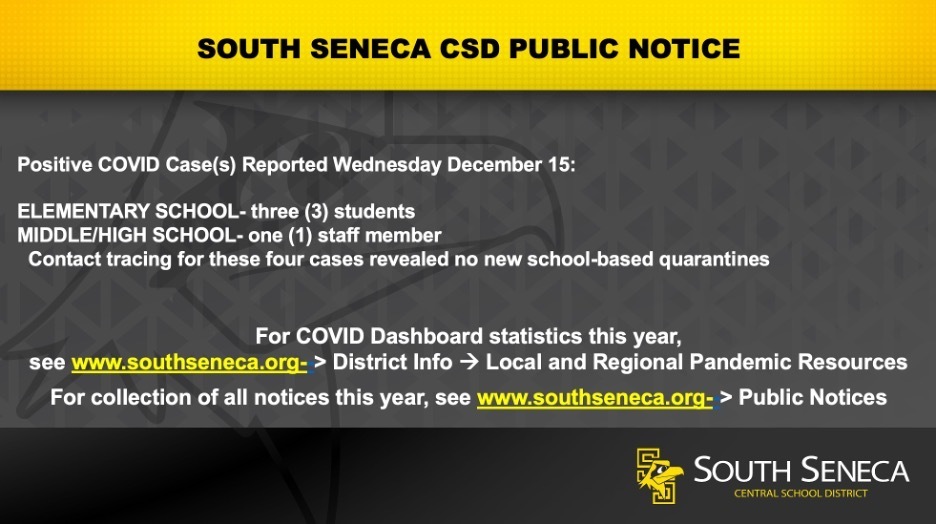 Mrs. Gomez's 6th grade Health class is doing 12 days of fitness. In the pictures, you'll see kids doing chair dips and star jumps. Thanks Mrs. Gomez!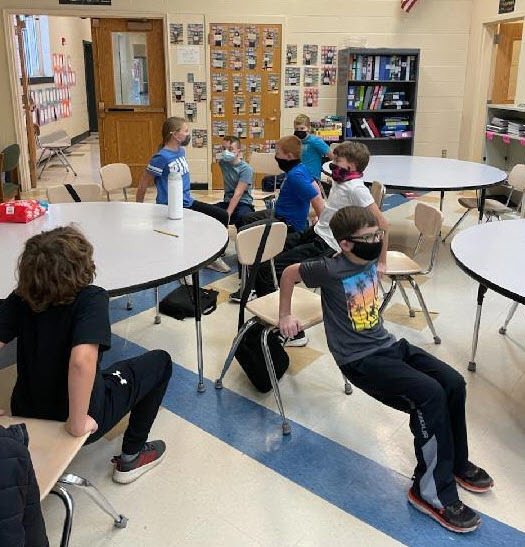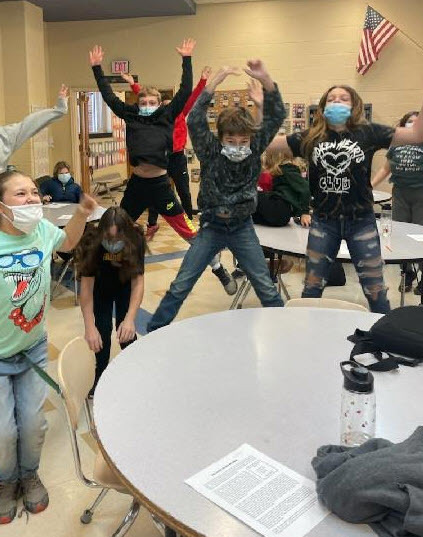 Public Notice December 14: Six new cases identified since the weekend: two elementary students, three MSHS students, and one MSHS staff member. Contact tracing continues through Tuesday evening.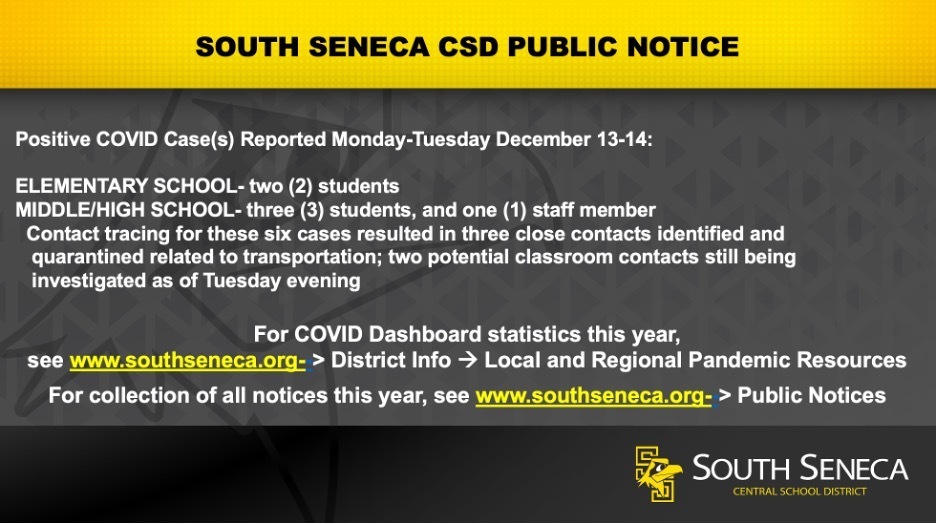 Check the link below for a short clip of our Middle School band practicing for next Tuesday's (December 21) concert! These brave musicians have worked through a pandemic and blown through their masks to make some great music! Thanks to Mr. Turken!
https://photos.app.goo.gl/9vs6LKKPAU83WPnw5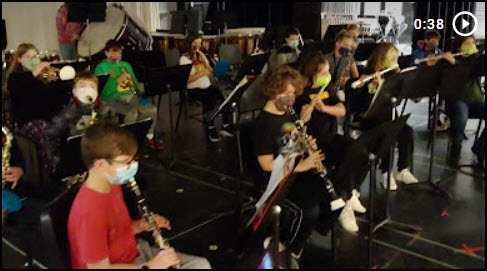 In Mr. Cartwright's 7th grade science class. Students were practicing looking at specimens under the microscope.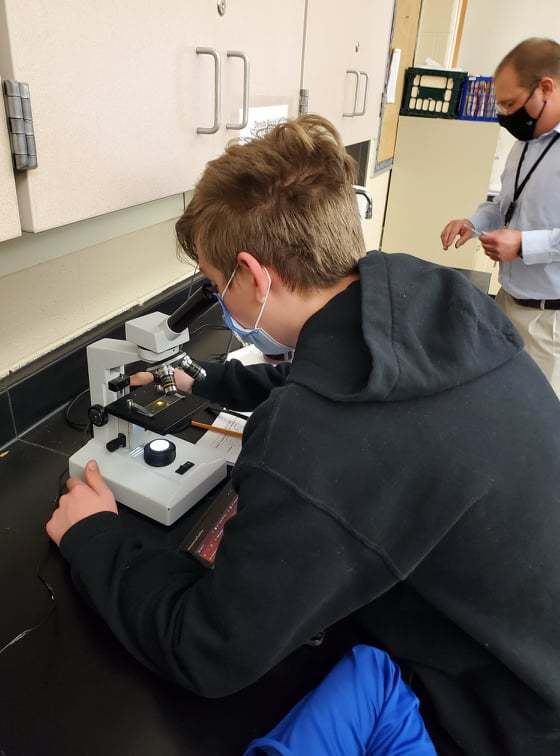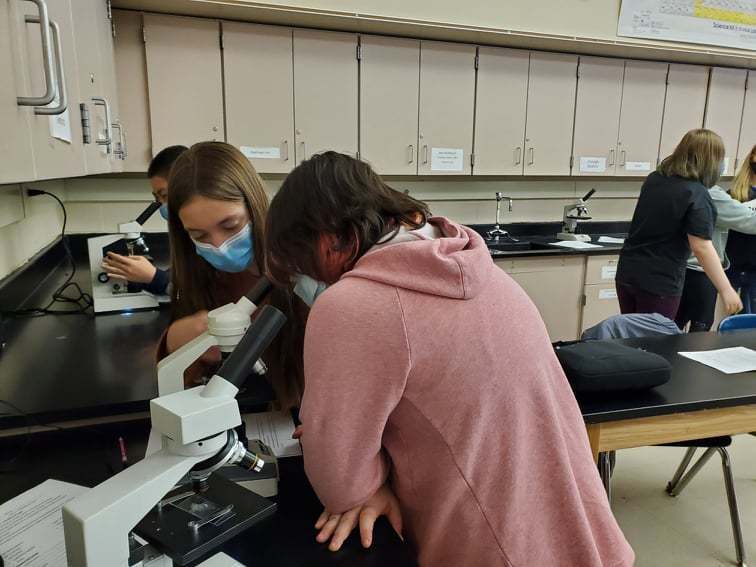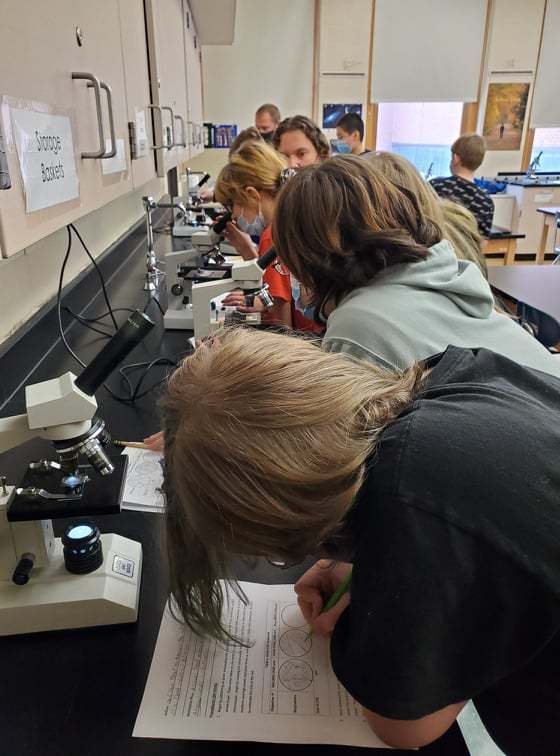 Girls modified basketball had a game against HAC on Tuesday!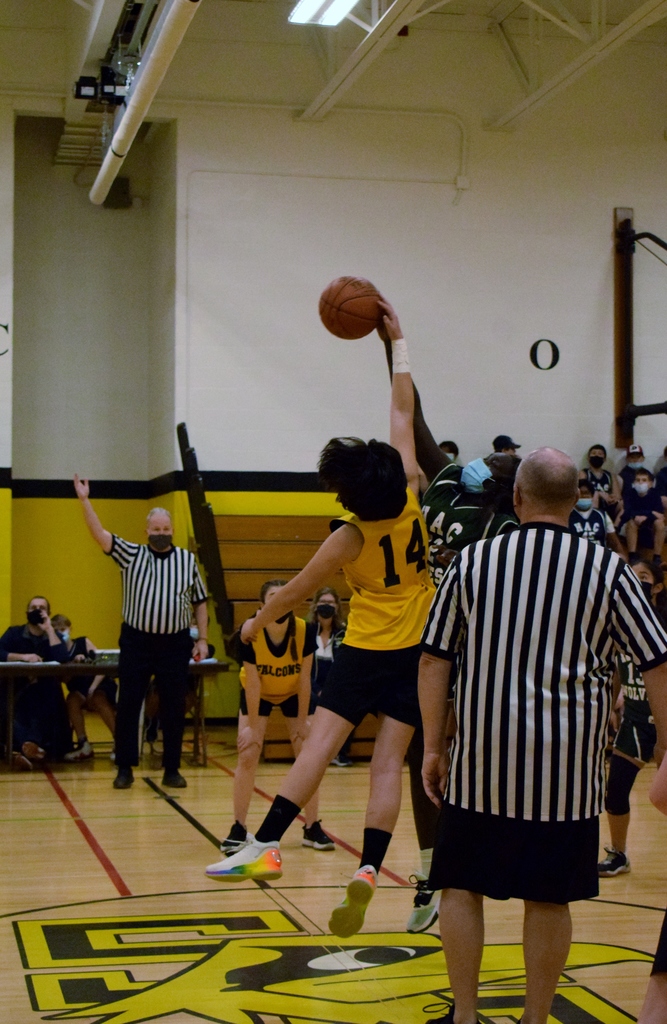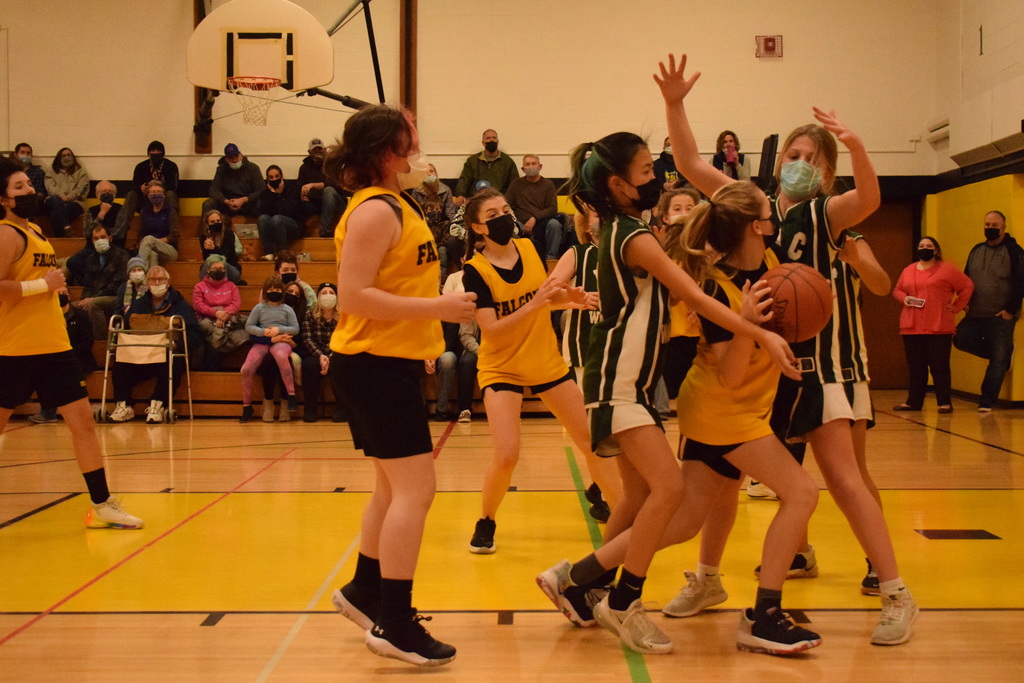 Public Notice December 9: one new student case in our Middle-High School, with a small group of close contacts directed to quarantine by Seneca County Health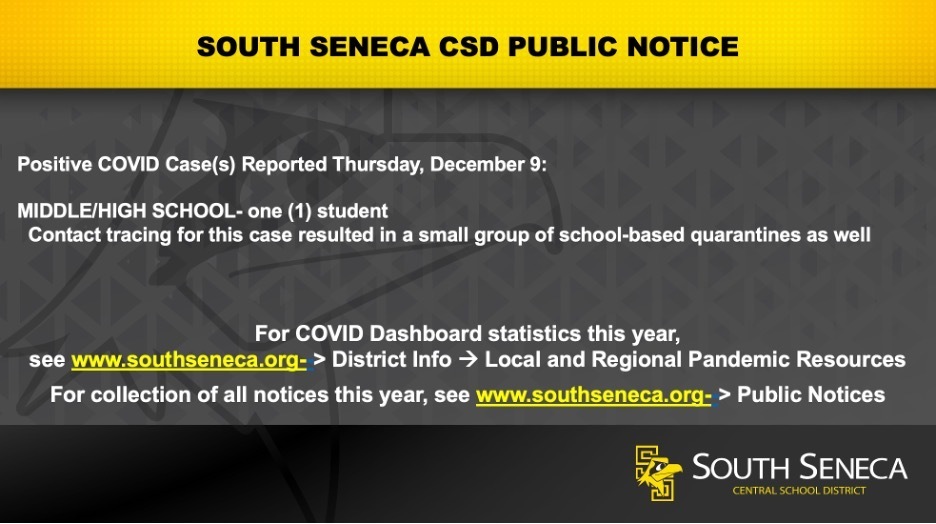 Our Elementary Art Teacher, Miss. Lutter hosted staff & a few family members after school to make pinch pots with clay! 🎨 Teams that clay together, stay together! 🤝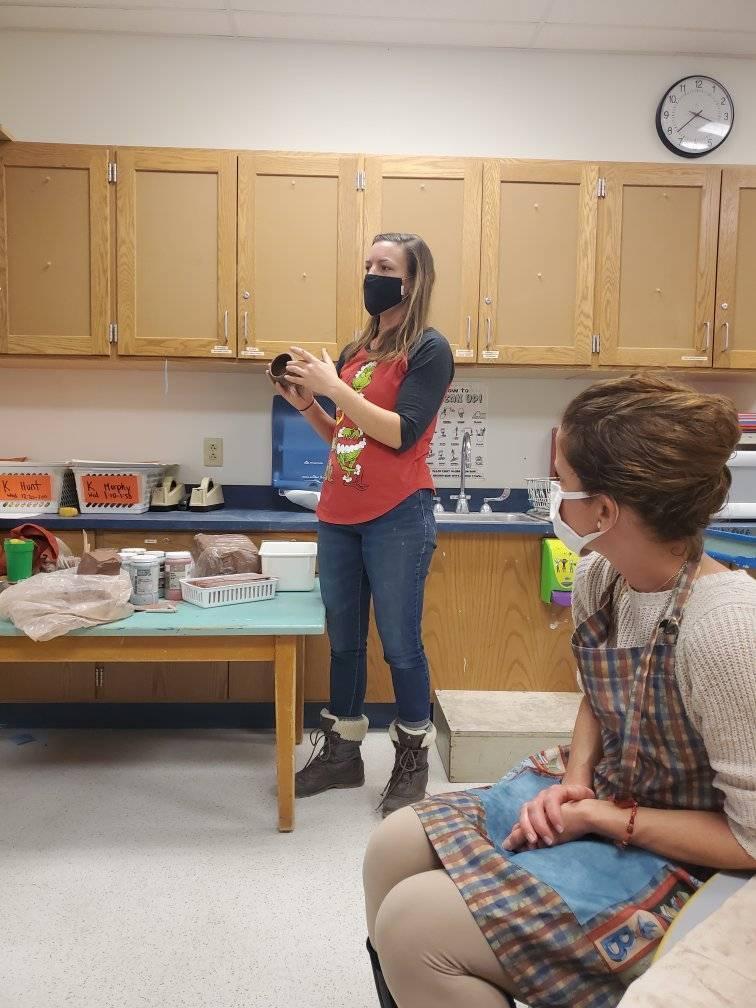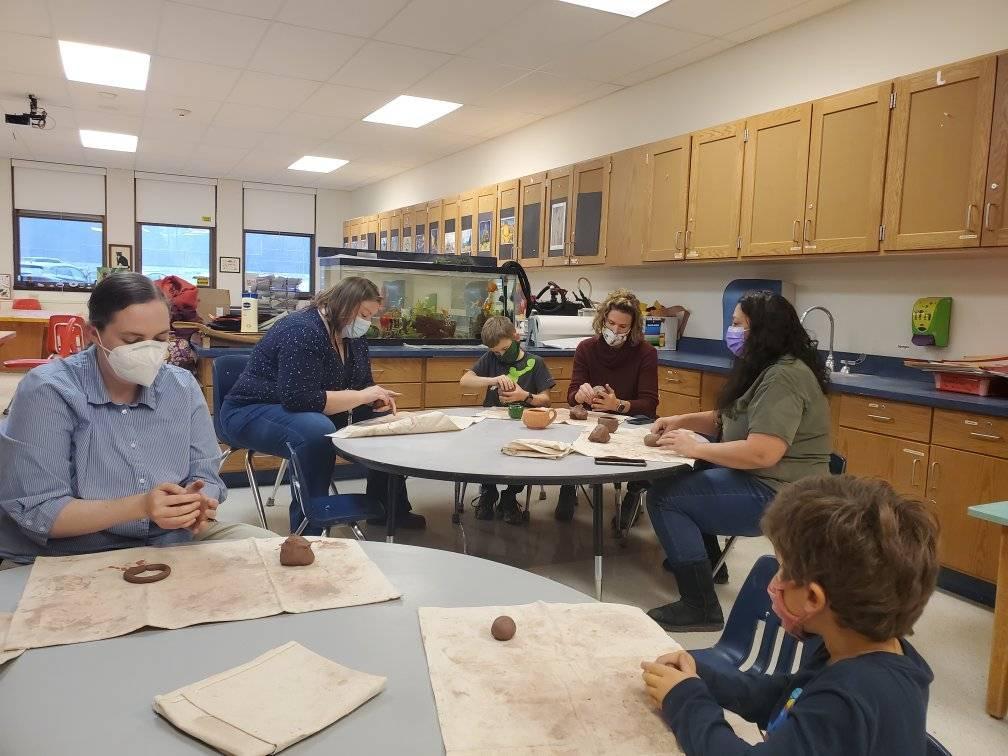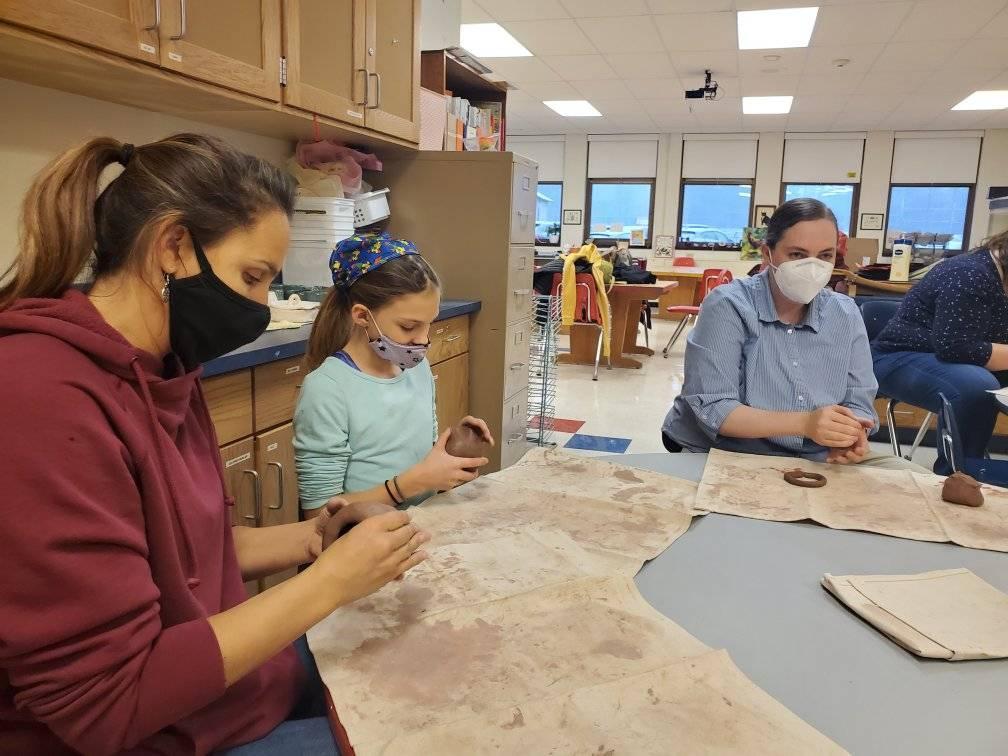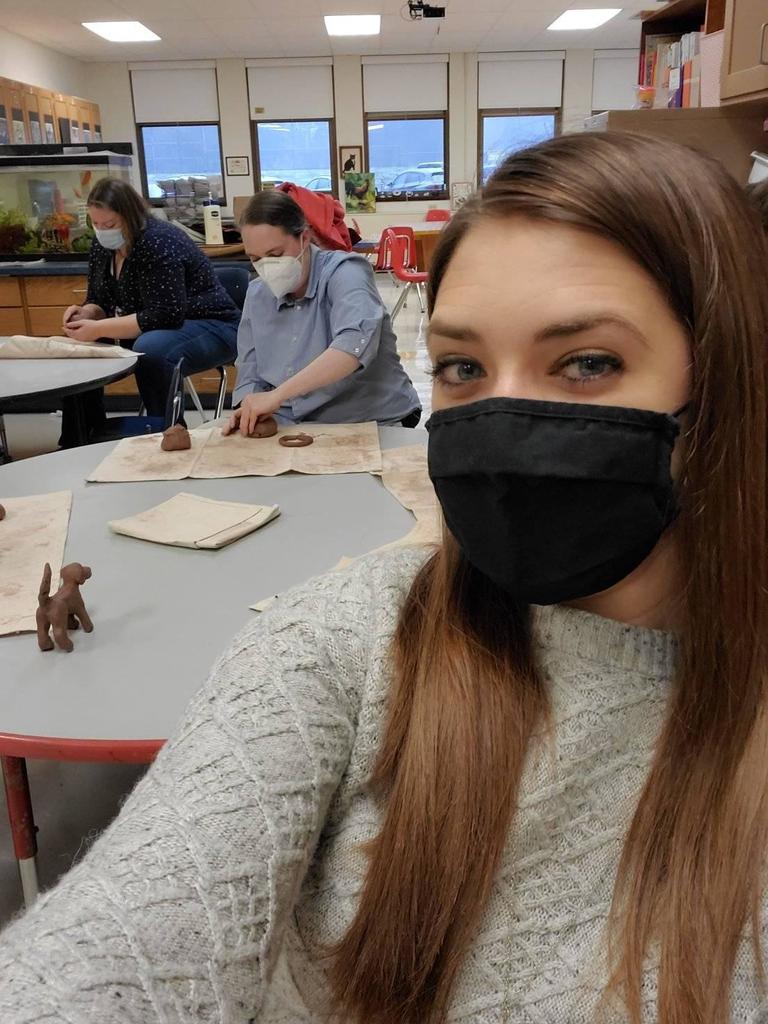 As a Falcon family, we are committed to loving and supporting each other all year round. 💛 We also understand the different challenges that students & families face leading up to the holidays. 🎄Which is why we continue to invest in social & emotional training for our faculty.