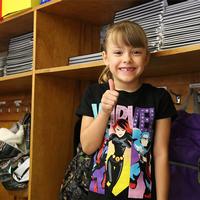 Our kids and staff are incredible. The community truly values the school and the many roles we play. We are the center of activities for kids and families and pride ourselves on the coordination and partnering opportunities we provide.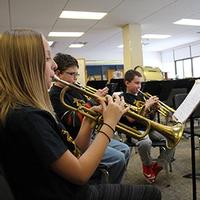 Our staff is comprised of seasoned veterans and new and upcoming educators. We endeavor to pursue the latest and most innovative successes in education, student-centered education and 21st Century Skills.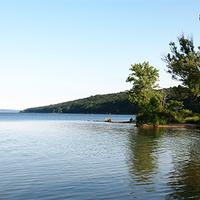 We are nestled in the heart of the Finger Lakes. Two culturally diverse town hubs of Ithaca and Geneva are within 25 miles. Nearby are several state parks and plenty of lake access. We are within only a few miles of several restaurants and wineries.

Explore the Finger Lakes area!
www.fingerlakes.org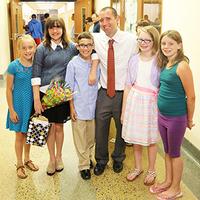 Our community provides great support to incoming staff. The close-knit nature of our school and towns make belonging here easy. You will never be without the support and opportunity you need to flourish. There are plenty of things to do and great people.
Support Staff Positions for 2021-2022
Teacher Aide Openings
10 Month Position

6.5 hours/day

Effective: April 18, 20222
Please apply online at Seneca County's Application Portal:
https://seneca-portal.mycivilservice.com
or call 607-869-9636 Ext. 4147
Send Letters of Interest:
Mr. Adam Rundell
Elementary Principal
607-869-9636 Ext. 4154
Network Support Aide
Provides support to users. Answers procedural and technical questions via telephone, email and in-person. Assists System Administrator in testing and setup of School District's hardware & software Coordinates maintenance. Provides application support for Google Workspace & Microsoft Office Suite Performs Information Technology accounting and clerical functions, including ticket documentation, and account maintenance, etc.
Click here for full position requirements and application procedures.
Bus Drivers and Bus Monitors
To apply and receive an application, please contact Transportation Director Lance Heitmann at 607-869-9636 or lheitmann@southseneca.org
Cleaners
To apply and receive an application, please contact Facilities Director Guy Rathmell at 607-869-9636 or grathmell@southseneca.org
Substitute Teachers Needed!!
To apply & receive an application, send your letter of interest, and resume to: Shelley Reynolds, District Clerk, South Seneca District Office, 7263 Main Street, Ovid, NY 14521; or by Email to: sreynolds@southseneca.org
South Seneca Instructor/Administrator Application (click here to obtain pdf of application)
South Seneca Central School District shall not discriminate against any person in hiring practices; or in terms, conditions, or benefits of employment or in classroom experience because of race, creed, religion, Gender, national origin, age, disability, political affiliation, marital status, or sexual orientation.