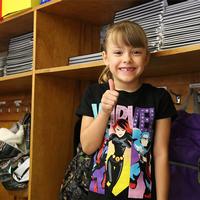 Our kids and staff are incredible. The community truly values the school and the many roles we play. We are the center of activities for kids and families and pride ourselves on the coordination and partnering opportunities we provide.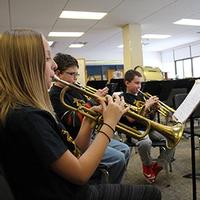 Our staff is comprised of seasoned veterans and new and upcoming educators. We endeavor to pursue the latest and most innovative successes in education, student-centered education and 21st Century Skills.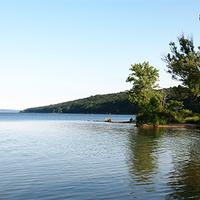 We are nestled in the heart of the Finger Lakes. Two culturally diverse town hubs of Ithaca and Geneva are within 25 miles. Nearby are several state parks and plenty of lake access. We are within only a few miles of several restaurants and wineries.

Explore the Finger Lakes area!
www.fingerlakes.org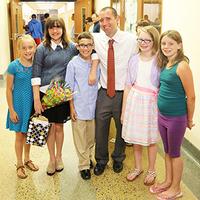 Our community provides great support to incoming staff. The close-knit nature of our school and towns make belonging here easy. You will never be without the support and opportunity you need to flourish. There are plenty of things to do and great people.
Support Staff Positions for 2023-2024
SUPPORT STAFF OPENINGS
Full-Time Cleaners
Positions: (3) Full time Cleaners
Location: South Seneca School
Starting Date: Immediately
Qualifications:
Thorough knowledge of building cleaning methods;

Ability to follow verbal and written directions;

Ability to work well with others;

Good physical condition;

Two-years related work experience preferred.

Must meet Civil Service requirements
Responsibilities:
The successful candidate will join a team of highly dedicated staff at South Seneca Central School. Responsibilities include general cleaning of building and other duties as assigned.
Please complete the on-line Seneca County Civil Service Application @ https://seneca-portal.mycivilservice.com
High need for substitutes in the following areas:
School Nurses - $35.00 per hour
Bus Drivers - $20.00 per hour
Teacher Aides and Assistants - $15.00 per hour
Cleaners - $15.00 per hour
Bus Monitors - $15.00 per hour
Food Service Helpers - $15.00 per hour
Support Staff Applicants
Please complete the on-line Seneca County Civil Service Application
@ https://seneca-portal.mycivilservice.com/ Support Staff Application available on the district website www.southseneca.org or by contacting Shelley Reynolds, District Clerk @ sreynolds@southseneca.org
Administrative Positions for 2023-2024
Administrative Dean of Students
Apply online: https://olasjobs.org
For More information on these positions please contact Superintendent Stephen Zielinski at szielinski@southseneca.org or (607)869-9636 ext. 4147
Instructional Staff Positions for 2023-2024
High School Special Education Teacher
Elementary Special Education Teacher
MTSS Coordinator (PK-12)
Kindergarten Teacher
Apply online: https://olasjobs.org
South Seneca Central School District shall not discriminate against any person in hiring practices; or in terms, conditions, or benefits of employment or in classroom experience because of race, creed, religion, Gender, national origin, age, disability, political affiliation, marital status, or sexual orientation.