Stay safe this Halloween! There are lots of ways to enjoy Halloween while helping keep your family and community safe. Remember to always wear a cloth mask (costume masks are not a substitute for cloth masks), stay at least 6 feet away from others who do not live with you and wash your hands or use hand sanitizer frequently. For more CDC guidance visit this link:
https://www.cdc.gov/coronavirus/2019-ncov/daily-life-coping/holidays.html#halloween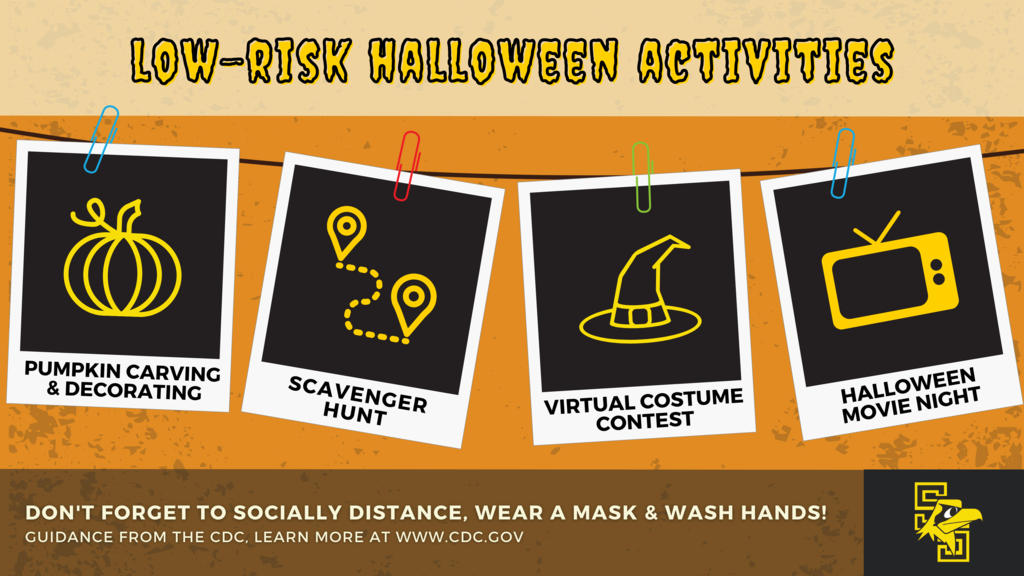 Virtual classes are doing virtual spirit week! Check out this class doing crazy hat and hair day!


With contact tracing complete related to our most recent case of COVID-19 in the high school, and necessary quarantines in place, South Seneca will return to our in-person instructional model on Monday, October 26. Thank you to the Seneca County Health Department for their diligence in this matter on behalf of our community!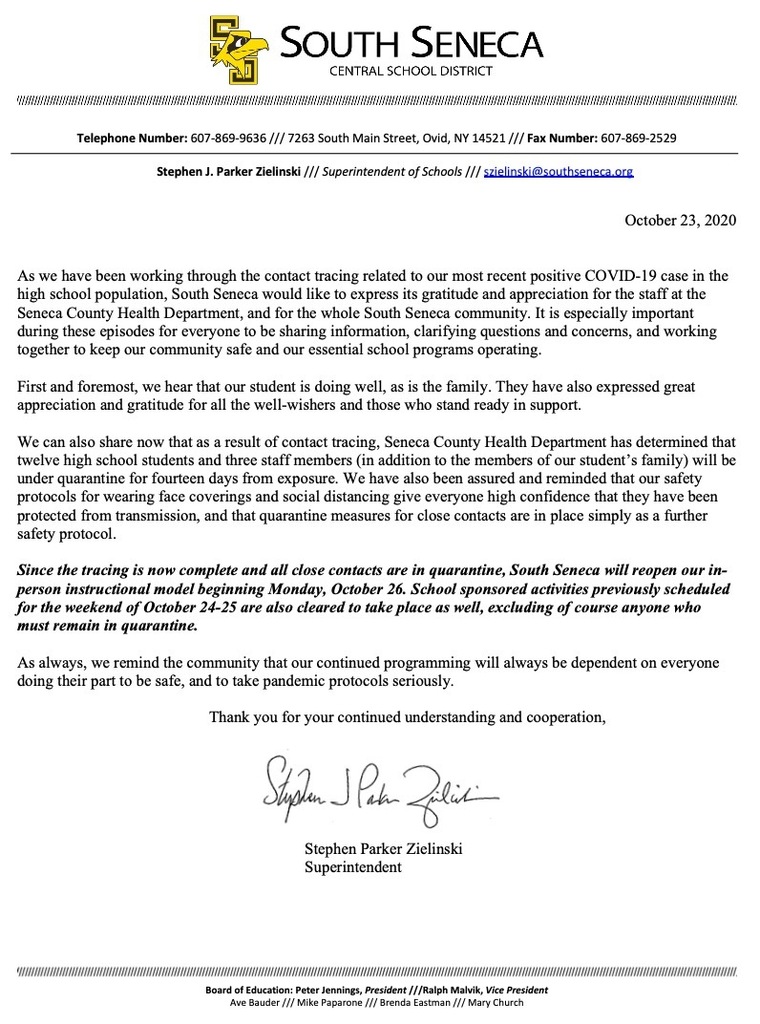 Please be advised: The South Seneca Central School District will move to fully remote instruction for Wednesday, October 21 and Thursday, October 22. We will continue to share updates as soon as there is new information to announce.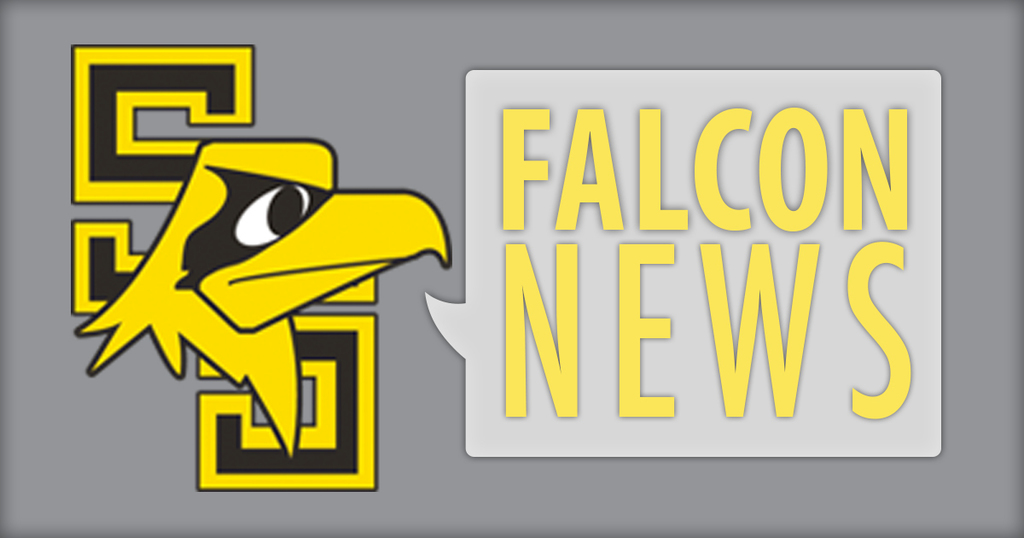 Early dismissal Tuesday Oct 20 for Middle-High School (12:45pm) and Elementary School (2:15pm). District will move to fully remote instructional days Wednesday October 21 and Thursday October 22, as we have received word of a second positive COVID test in a week in our high school population. Please watch for more announcements as we gather information.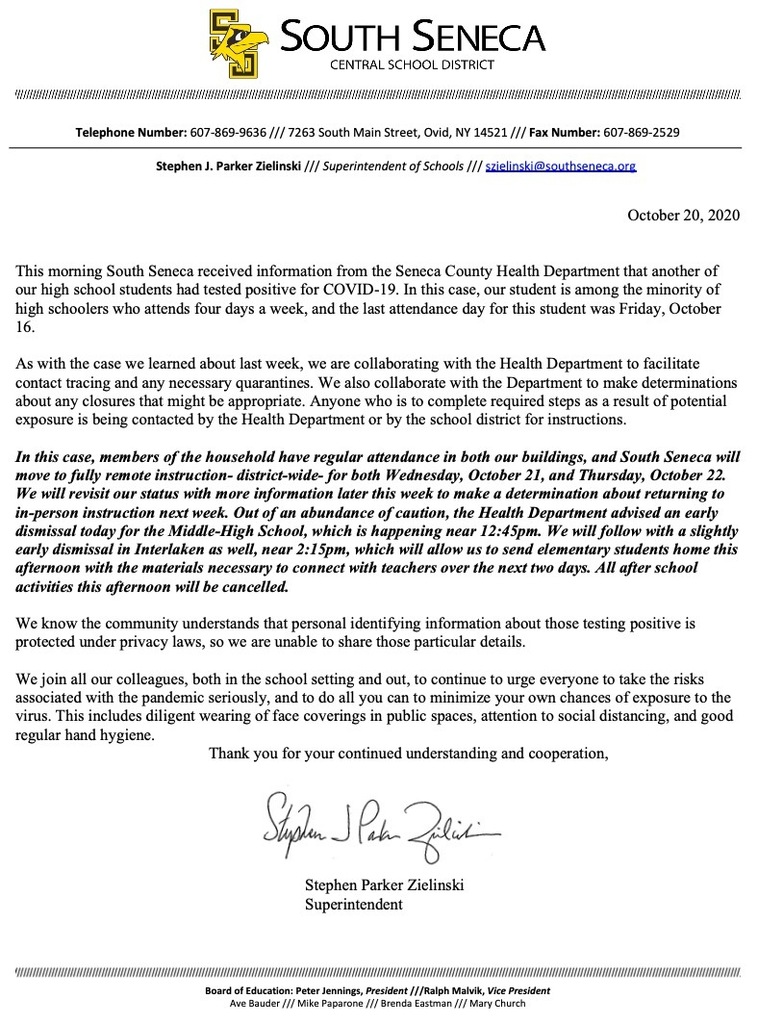 This week is School Board Recognition Week! We would like to take this opportunity to thank the South Seneca Board of Education for their service and dedication to our district! #ForeverFalcons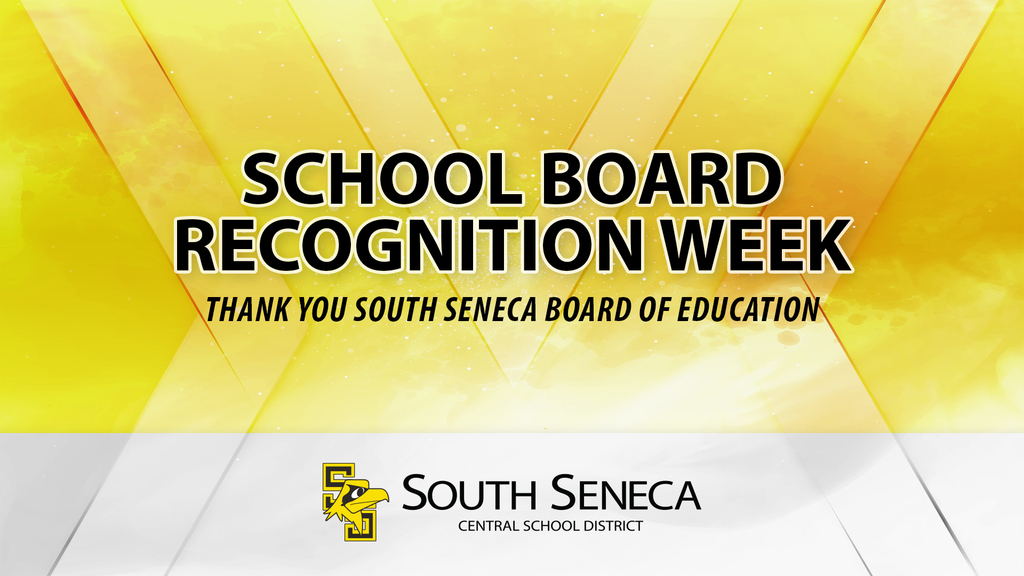 The SSCD needs to fill a vacancy on the Board of Education! Candidates should send a short bio and a letter of intent to: District Superintendent Steve Zielinski -
szielinski@southseneca.org
or Board President Peter Jennings -
pjennings@southseneca.org
. The Board is planning to conduct interviews in early November.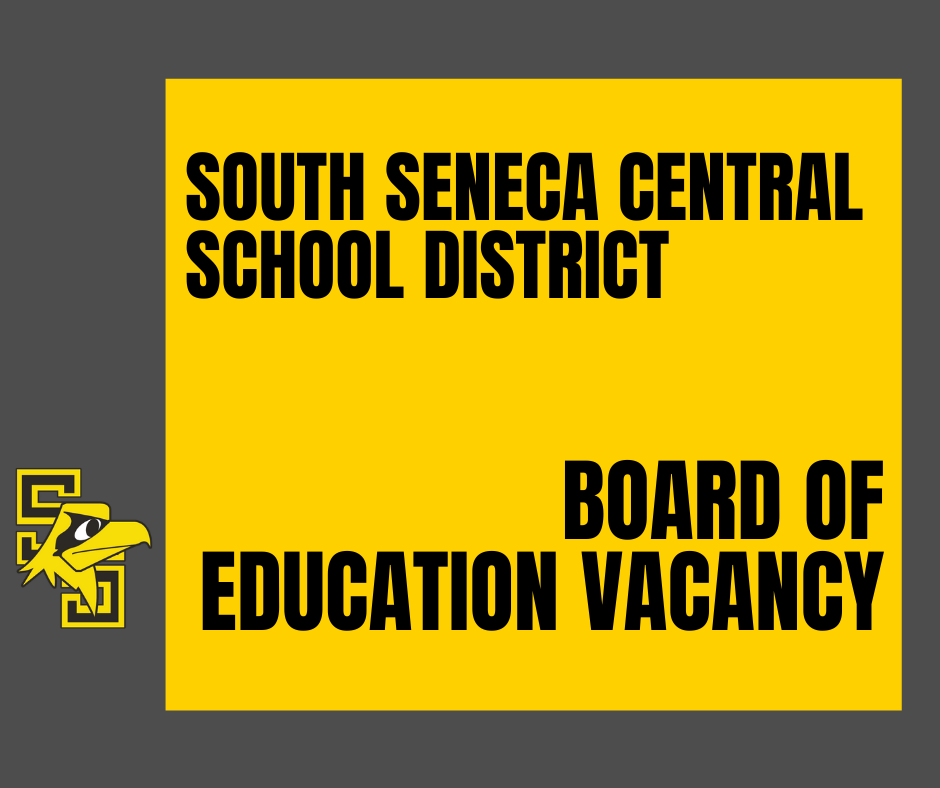 We received information today (October 13) that one of our high school students, a member of our Seneca cohort who was last in attendance on October 8, has tested positive for #COVID19. Health Dept advises no need to close any in-person instruction at this time

The South Seneca Board of Education will conduct its regular meeting on October 14 at 6:30pm in the MSHS Auditorium in Ovid. Attendees should wear a face covering, and will be screened for symptoms at the entrance as part of our overall safety protocols.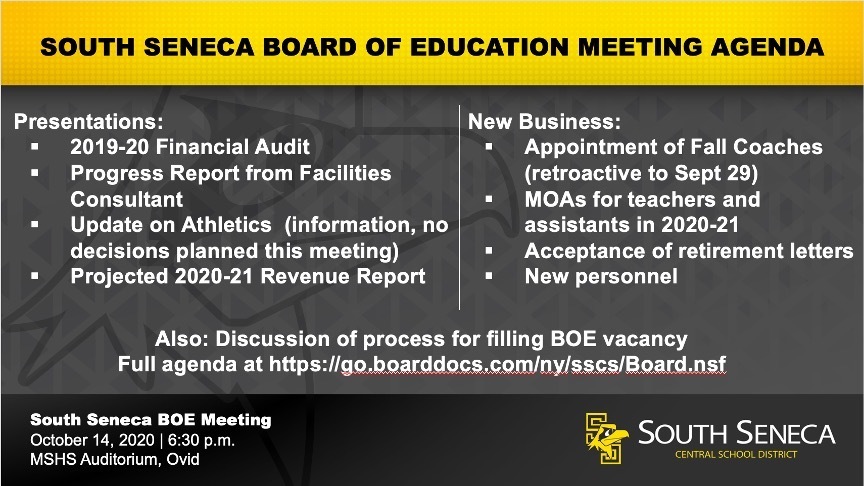 South Seneca needs substitutes! If you are interested in being a substitute teacher, aide, assistant or nurse reach out to Shelley Reynolds, (607) 869-9636 ext. 4147 or
sreynolds@southseneca.org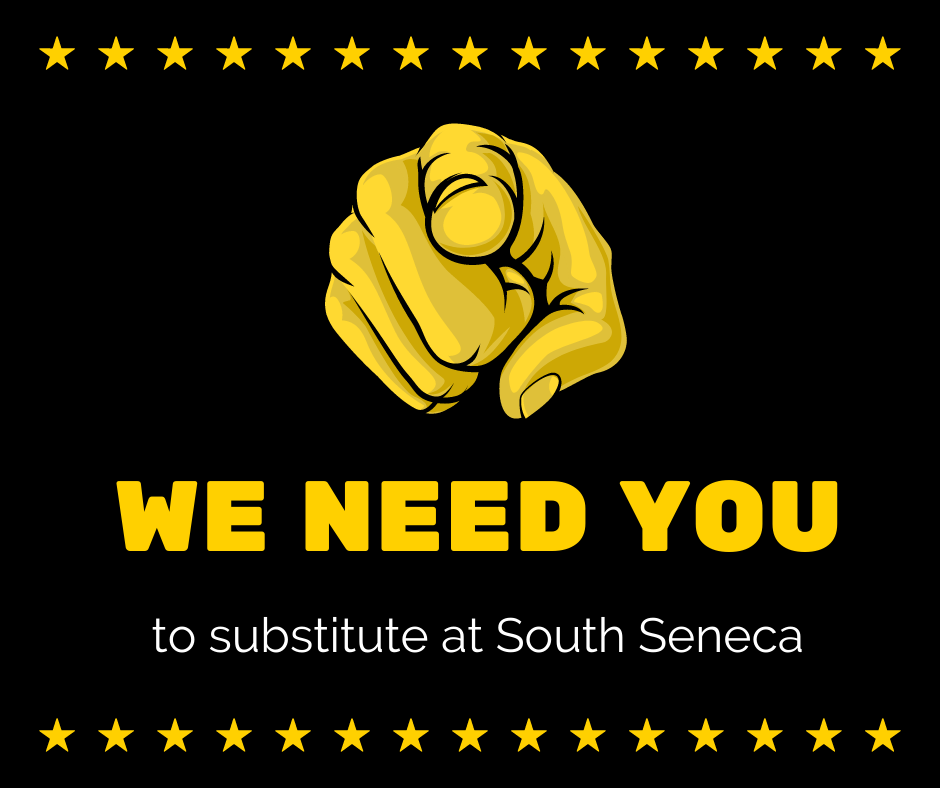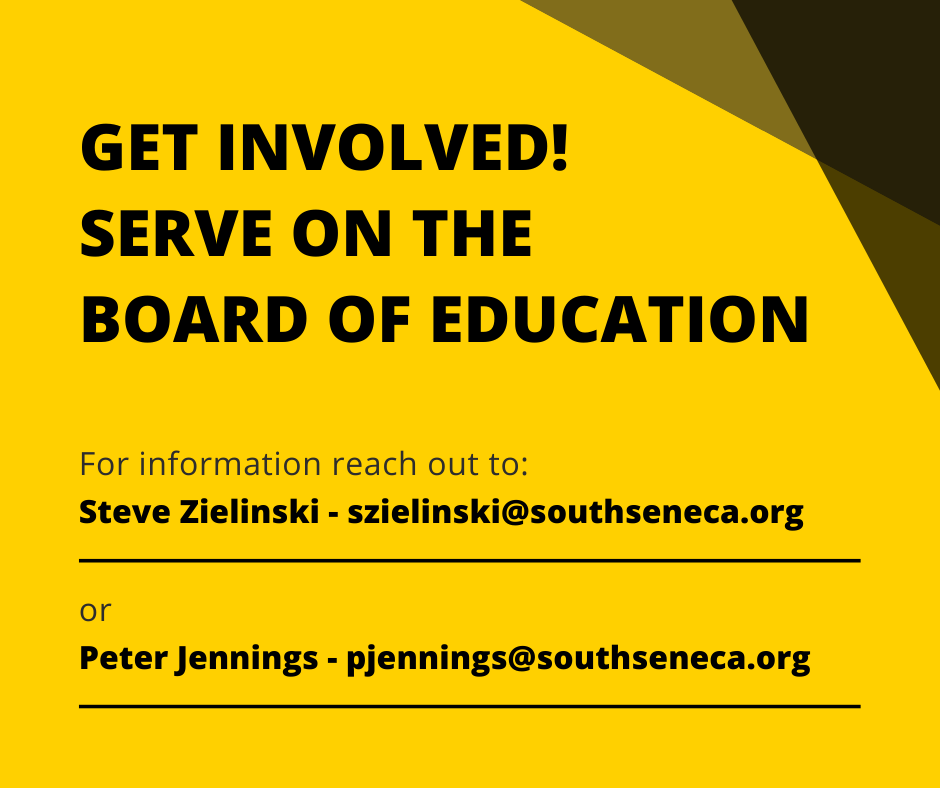 The South Seneca Central School District would like to thank board member Patricia Richardson for her service. Patricia has submitted her resignation from the board this week, and the board will begin work immediately to fill the vacancy. Board service is important and time-consuming, and done on a purely voluntary basis, with no compensation. Again, we thank Patricia for her time doing this work on behalf of our district!

Important Notice about South Seneca Tax Bills: School Property tax bills were sent by our vendor with a printed error. If you paid your school tax bill before 10/30/20, disregard this notice. For those tax payers whose payments are due by 11/30/20, the amount listed on the tax bill does not include the 3% penalty. This penalty amount would still be due if paid after 10/31/20. Anyone who has not paid their bill by October 31 will receive a new bill with the corrected amount due. Go to
www.taxlookup.net
for the correct amount after 10/31/20 or call 315-539-1563 to receive a corrected bill.

At its September 28 meeting, the Board of Education reversed its previous decision on participation for athletes in Section V Golf and Cross Country-- athletes may now participate in those seasons. The Board also approved the formation of after school intramurals under the supervision of coaches for soccer and other activities. Organization of intramurals will begin immediately this week.

Special BOE Meeting Monday September 28, 2020 at 6:30pm in the MSHS Auditorium, Ovid. Attendees should wear a face covering and be prepared to answer screener questions before entering the meeting.

The South Seneca Board of Education will hold a special board meeting on Monday, September 28 at 6:30 p.m. in the MSHS Auditorium in Ovid, for the purpose of discussing fall athletics for students. Please be reminded that all those who attend will be asked to complete our health screening and must have a measured temperature under 100. Face coverings must be worn at all times while indoors and we ask that attendees maintain proper social distancing when seated in the auditorium.

If you haven't already, download the South Seneca CSD app to keep up with all the latest updates from the district! If you have the app, make sure you go to SETTINGS to turn on notifications and select which groups you need to receive notifications from.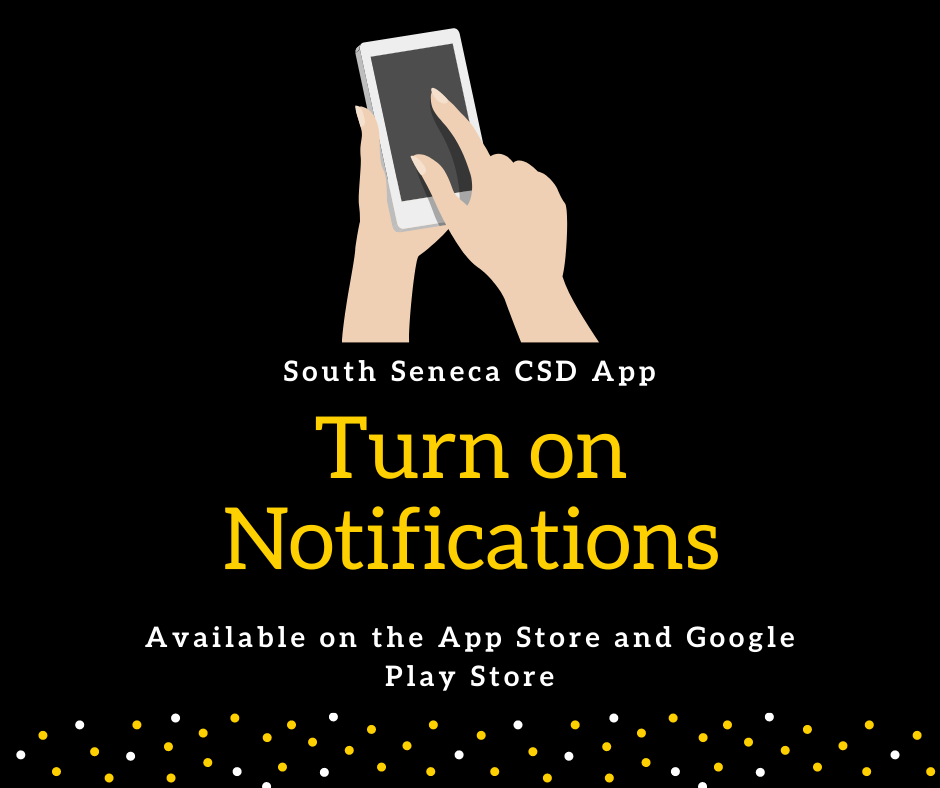 At its September 16 meeting, the South Seneca Board of Education voted not to participate in the fall athletics season this year, in the interests of the health and safety of our students. The board will revisit participation in a winter season at its November meeting.

The classroom doesn't always have to be a classroom :)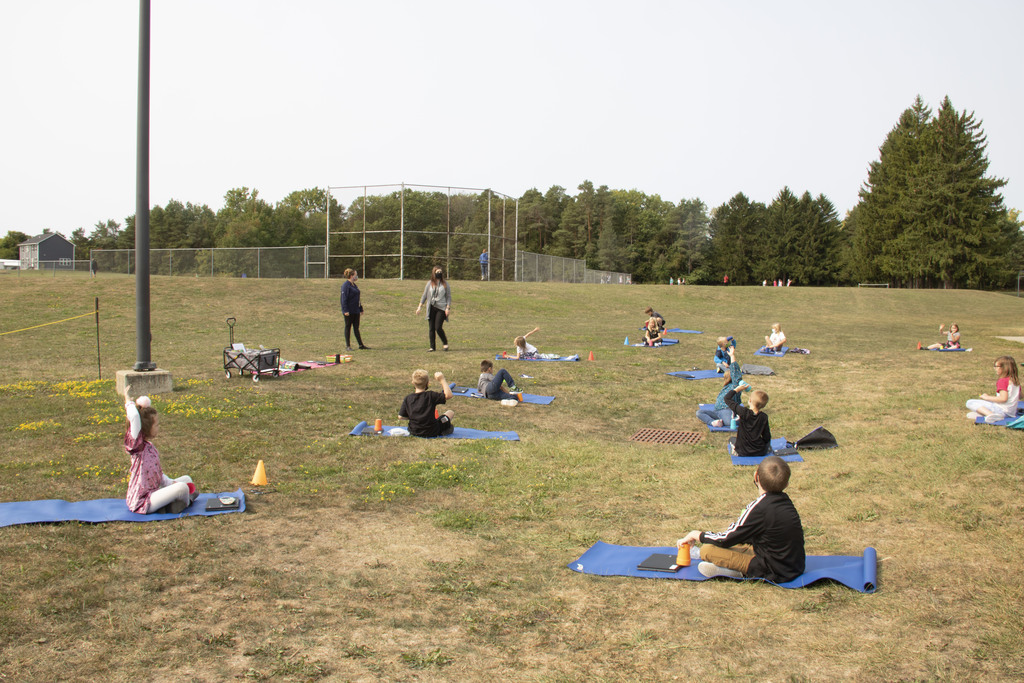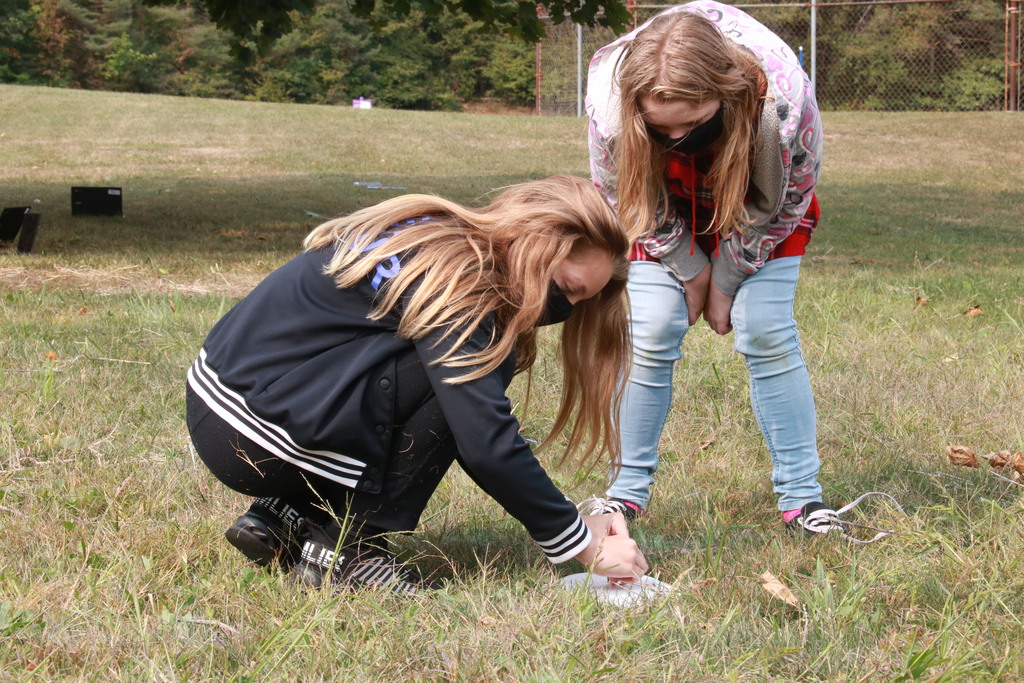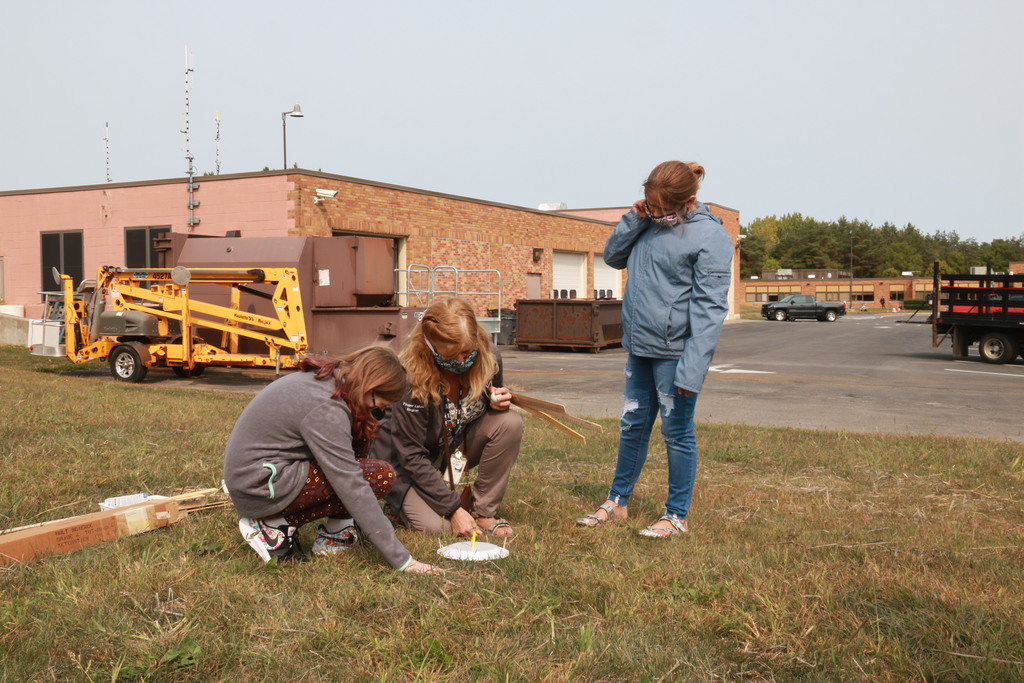 Please note: the scheduled early release day has been MOVED to Wednesday, September 23