The South Seneca Falcon Players, along with members of the Music Department, will present a performing arts "Showcase of Possibility" at the South Seneca Middle-Senior High School Auditorium, on Main Street in Ovid on Saturday, March 19th, 2022 at 7:30 pm.
Admission is free and open to the public. The house opens at 7 pm.
Like all things during the last couple of years, this year's spring "musical" is a little bit different. For one, it's not a musical. It's a collection of pieces hand selected by the students themselves.
"There are 26 numbers, but they're not all music numbers," Musical Director Tina Bauder said. "There's monologues, conversations. Dialogues. Dramatic pantomimes I guess you would call it. Some of them are 30 seconds long. Some of them are two minutes long."
While the pandemic limited what kind of show Bauder and her team were able to put on, the good news is with COVID restrictions being recently eased, the community can now embrace "Showcase of Possibility" with its full support.
South Seneca students, teachers, and staff have been working over the past months preparing both solo and ensemble performances in the vocal, instrumental, dance and drama categories. The evening's mix of both student and adult performers will also feature selections by the Middle School Swing Chorus and the High School Jazz Ensemble. Student visual artwork will also be on display.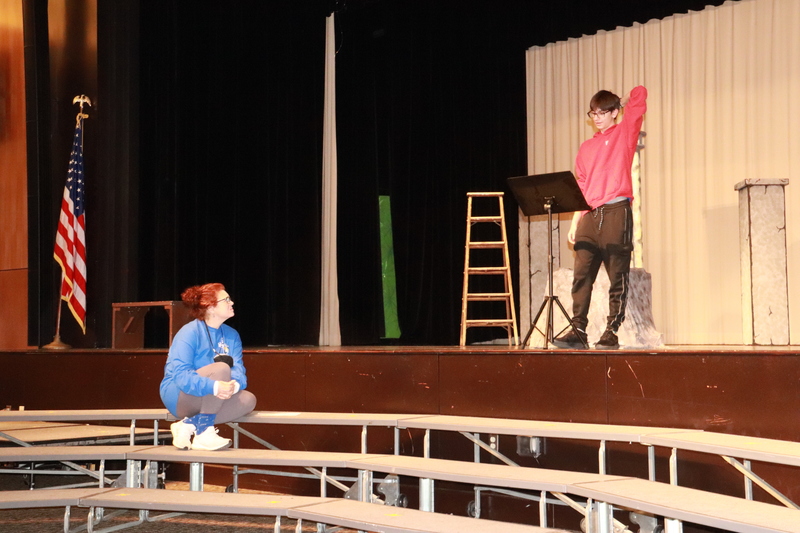 "We just knew going in with the pandemic," she said, "we were going to need to do something different. We weren't sure who would be coming out. Commitments are hard to lean on. There's so many different variables at play. But it's been a great environment here with the group we have. It's almost been like a camp experience here each week."
"They've learned a lot. It's a very young group," she added. "We only have four seniors. And they've only ever been chorus members before this. And some of them have never been on stage. I have three sixth graders, and only three other high schoolers and that's it. So it's a young group. So that made our decision for us. It was hard to pick a script. We spent many hours trying to pick a show and we kept going 'what if?'"
Bauder said while this year's production is different, there's still a lot to be excited about, and a lot to be proud about.
"While much of the last two years has been about what we can't do, the 'Showcase of Possibility' focuses on what we can do," she said.