Garden Lit classes have been busy getting ready for spring weather! They have used this time to assemble some raised garden planters that were purchased for them through the Creating Healthy Schools Grant.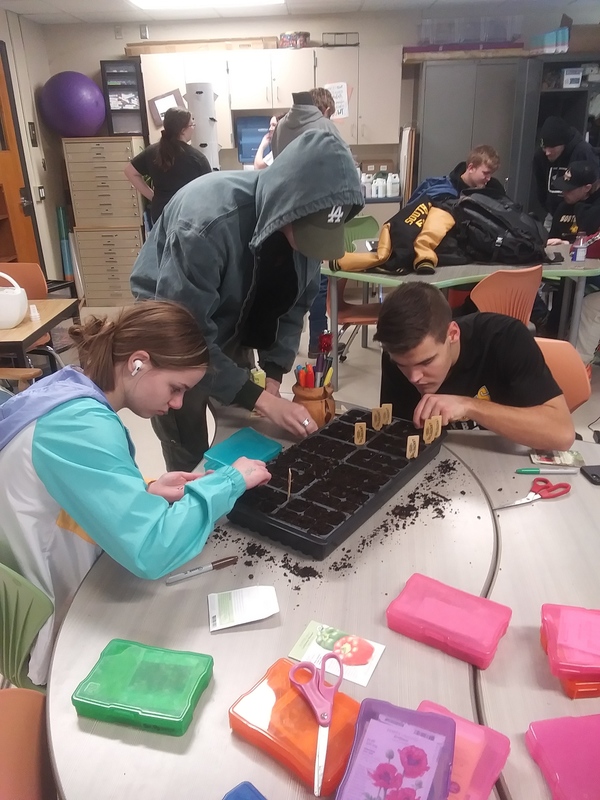 They also have learned about starting seeds indoors in preparation for the spring planting season. They collected some flower seeds in the flower garden part of the community garden in the fall, and have planted some of those collected seeds to get a start on some flower plants to put around their greenhouse and outdoor classroom area.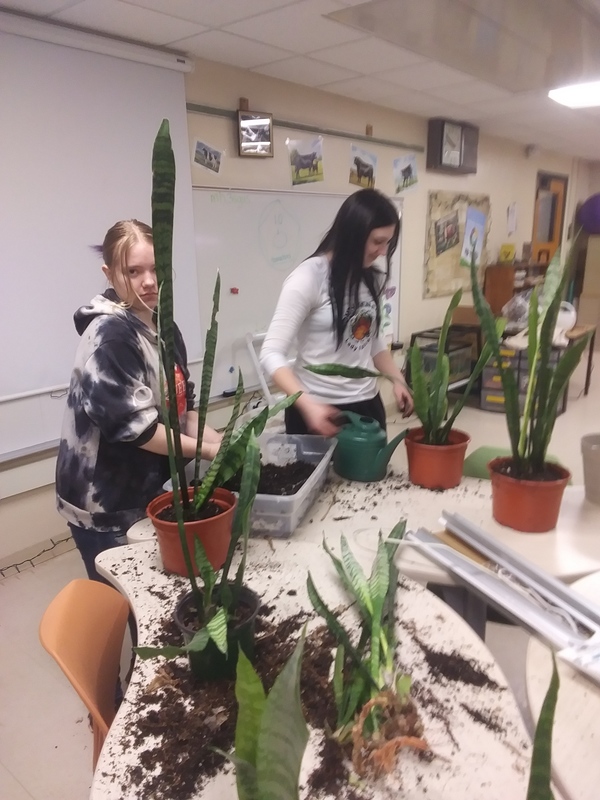 Students also placed requests for vegetable and flower seeds to be ordered through two NYS seed companies: Hudson Valley Seed Co and Fruition Seeds. These orders are arriving and will be started very soon! In addition to learning about the importance of soil health and why we should be worried about the health of our garden soil, students have been learning how to re-pot house plants to help with their overall health.
Many snake plants were split and transplanted and found new homes with our students. They know it's only February, but spring will be just around the corner so they are working to be ready!