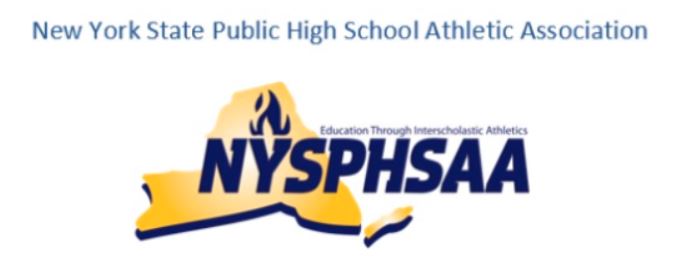 FALL SPORTS INFORMATION WILL BE POSTED SOON.
CONTACT TIM CRANE IF YOU HAVE ANY QUESTIONS.
IMPORTANT DATES:
AUGUST 12TH FAMILY ID OPENS FOR REGISTRATION
AUGUST 18TH 6:00 PM FALL SPORTS MEETING IN OVID GYM
Read information below and click on the URL and complete the forms.
FAMILY ID INFORMATION:
WE ARE EXCITED TO ANNOUNCE THAT WE ARE NOW OFFERING THE CONVENIENCE OF ONLINE REGISTRATION THROUGH FAMILYID (WWW.FAMILYID.COM). FAMILYID IS A SECURE REGISTRATION PLATFORM THAT PROVIDES YOU WITH AN EASY, USER-FRIENDLY WAY TO REGISTER FOR OUR PROGRAMS, AND HELPS US TO BE MORE ADMINISTRATIVELY EFFICIENT AND ENVIRONMENTALLY RESPONSIBLE. WHEN YOU REGISTER THROUGH FAMILYID, THE SYSTEM KEEPS TRACK OF YOUR INFORMATION IN YOUR FAMILYID PROFILE. YOU ENTER YOUR INFORMATION ONLY ONCE FOR EACH FAMILY MEMBER FOR MULTIPLE USES AND MULTIPLE PROGRAMS.
BEFORE YOU REGISTER:
(INCLUDE ANY INFORMATION HERE ABOUT REQUIREMENTS THAT MUST BE MET IN ORDER TO REGISTER. FOR EXAMPLE...PHYSICAL EXAMS, ONLINE CONCUSSION COURSES VIDEOS)
INFORMATION NEEDED TO REGISTER:
IT WILL BE HELPFUL TO HAVE THE FOLLOWING INFORMATION HANDY TO ALLOW FOR THE ACCURATE COMPLETION OF YOUR ONLINE REGISTRATION.
(example: Doctor information, Health Insurance Information, Student ID)
REGISTRATION PROCESS:
A PARENT/GUARDIAN CAN REGISTER BY CLICKING ON THIS LINK:
(ENTER THE LINK TO YOUR LANDING PAGE HERE. THIS URL CAN BE FOUND USING THE 'LINKS' BUTTON ON YOUR PROGRAMS PAGE)
REGISTERING AS A NEW USER ON FAMILYID IS SIMPLE. FOLLOW THESE STEPS:
FIRST, CREATE AND ACTIVATE YOUR FAMILYID ACCOUNT.
If you have not already done so, create a FamilyID account here.

After you sign up for an account please check your inbox for an Activation Email from FamilyID. You'll need to click the link in that email to activate your account.

Once you have activated your account, you will be ready to register for our program! Please click here to watch a quick video or read a help article on how to register for the first time on FamilyID.
FAMILY ID - OUR NEW ONLINE REGISTRATION IS TBA.

Full Section V Athletic Schedules
FALL CHEERLEADING
MODIFIED, VARSITY
FOOTBALL

Modified, Varsity
GOLF

Varsity
SOCCER

Boys-Modified, JV, & Varsity
Girls-Modified, JV & Varsity
VOLLEYBALL

Modified, JV, Varsity
WINTER BASKETBALL
BOYS-MODIFIED, JV & VARSITY
GIRLS-MODIFIED, JV & VARSITY
INDOOR TRACK

Modified, Varsity
WRESTLING

Modified, Varsity
SPRING BASEBALL
MODIFIED, VARSITY
SOFTBALL

Modified, JV & Varsity
TRACK & FIELD

Modified, Varsity
TIM CRANE, ATHLETIC DIRECTOR 607-869-9636, EXT. 4128
EMAIL: TCRANE@SOUTHSENECA.ORG
THE SOUTH SENECA ATHLETIC DEPARTMENT STRIVES TO PROVIDE A COMPREHENSIVE, SAFE, AND EFFECTIVE INTERSCHOLASTIC ATHLETIC PROGRAM BASED UPON THE NEEDS OF POTENTIAL STUDENT-ATHLETES. OUR PROGRAMS AFFORD ATHLETES VARIOUS OPPORTUNITIES TO IMPROVE UPON THE TENETS OF GOOD CITIZENSHIP, GOOD SPORTSMANSHIP, AND PHYSICAL HEALTH.

BEING A MEMBER OF THE SOUTH SENECA ATHLETICS PROGRAMS PROVIDES THE OPPORTUNITY FOR OUR STUDENT ATHLETES TO:
make a commitment to their school and community.

develop lifelong relationships.

embrace the importance of academic achievement.

develop a winning effort, exhibit sportsmanship, and demonstrate respect for all.
NEW THIS YEAR:
A paperless code of conduct/athletic registration system through FamilyID.

An Athletic Trainer will be on campus throughout the school weeks from Brownstone Physical Therapy.

A Code of Conduct for Fans- Yellow/Red Card system.