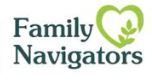 Coffee & Connection 8/27/20
Rob Hermanet
Tuesday, August 25, 2020
Join us for Conversation and Connection this Thursday! We will be listening to a podcast called, "Feeling Anxious? Here's a Quick Tool to Center Your Soul?". Come join us to talk about resilience in stressful times. We will have sessions both morning and evening.
Thursday, August 27 10 AM or 7 PM
Please RSVP to either Serena or Tina. We will email you the Zoom link. We look forward to "seeing" you soon.
Serena Ward serenaward@racker.org (607) 592-0486
Tina Hallock tinah@racker.org (607) 793-0969