EDIT MAIN
Falcon Athletics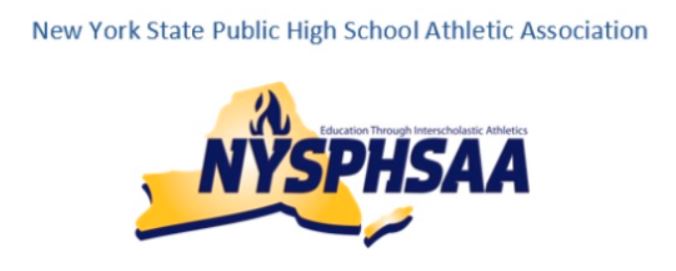 Important Information regarding interscholastic athletic programs within the declared Red, Orange and Yellow zones.
The Empire State Development's FAQ in response to New York's cluster action initiative (linked below #7) states:
"Q: Can sports and recreational activities take place within the zones?
A: In the red and orange zones, schools are closed for in-person activities, including school-sponsored sports. For sports and recreational activities that are unaffiliated with a school, local governments are permitted to determine whether – and which – low-risk recreational activities, as well as parks and other public spaces may be open.
In the yellow zone, all sports and recreational activities must strictly adhere to DOH Guidance for Sports and Recreation during the COVID-19 Public Health Emergency."
https://esd.ny.gov/cluster-action-initiative-faq
---
Listed below is the most updated information about winter sports:
NYSPHSAA Memo on Advocacy Efforts
Listed below is the hierarchy upon which schools receive their guidance:
NYSDOH/Governor Cuomo's office------> NYS Department of Education/NYSPHSAA------> Sections------>Leagues----->Schools
**** At any time individual School Boards of Education can dictate a school's involvement in Athletics.
**** FamilyID Registration for Winter Sports is TBA. Please note, different from Fall 2020 sports participation Physicals will NOT be waived. Student athletes will need a current physical on file in order to participate in Winter Sports 2020/2021.
Pre/Postseason Condition sessions are being allowed to start on the South Seneca HS campus the week of November 9th.
Facilities available to work on sport specific skills and conditioning drills are listed below:
HS GYM
Stadium Track and Field
Facilities not available at this time:
HS Weight Room
HS Wrestling Room
There are very specific guidelines from the NYSDOH/Governor Cuomo's office that need to be adhered to in order to hold Pre/Postseason Condition sessions.
This document details what parents, players and coaches need to follow.
---
FAMILY ID INFORMATION:
Read information below and click on the URL and complete the forms.
We are excited to announce that we are now offering the convenience of online registration through FamilyID (www.familyid.com). FamilyID is a secure registration platform that provides you with an easy, user-friendly way to register for our programs, and helps us to be more administratively efficient and environmentally responsible. When you register through FamilyID, the system keeps track of your information in your FamilyID profile. You enter your information only once for each family member for multiple uses and multiple programs.
BEFORE YOU REGISTER:
(Include any information here about requirements that must be met in order to register. For example...Physical Exams, Online Concussion Courses Videos)
INFORMATION NEEDED TO REGISTER:
It will be helpful to have the following information handy to allow for the accurate completion of your online registration.
(example: Doctor information, Health Insurance Information, Student ID)
REGISTRATION PROCESS:
A parent/guardian can register by clicking on this link:
(Enter the link to your landing page here. This URL can be found using the 'Links' button on your Programs page)
Registering as a new user on FamilyID is simple. Follow these steps:
First, create and activate your FamilyID account.
If you have not already done so, create a FamilyID account here.
After you sign up for an account please check your inbox for an Activation Email from FamilyID. You'll need to click the link in that email to activate your account.
Once you have activated your account, you will be ready to register for our program! Please click here to watch a quick video or read a help article on how to register for the first time on FamilyID.
Family ID - our new online registration is TBA.
Please feel free to email the Athletic Director if you have any questions. Hmott@southseneca.org
---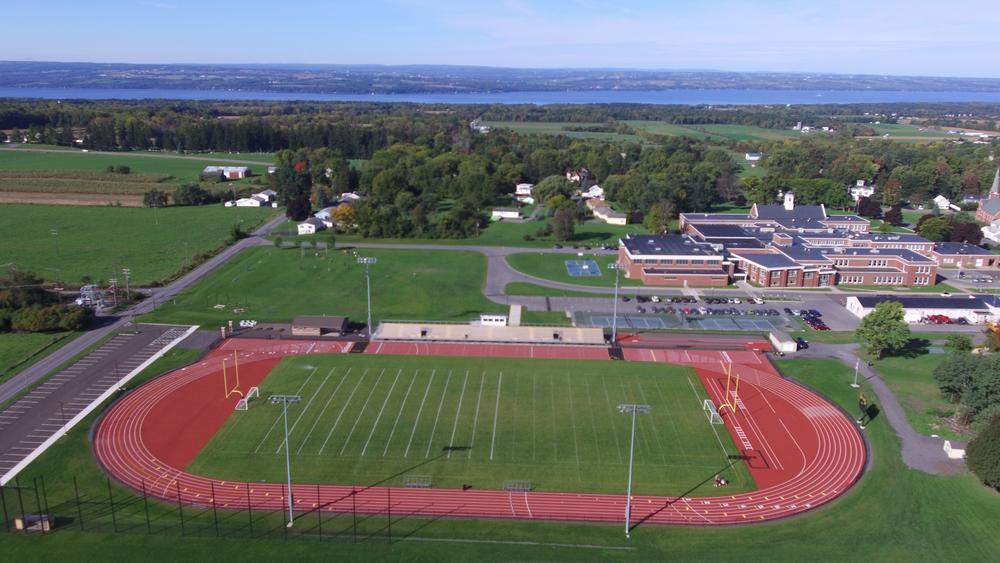 Full Section V Athletic Schedules
Fall Cheerleading
Modified, Varsity


Football


Modified, Varsity


Golf


Varsity


Soccer


Boys-Modified, JV, & Varsity
Girls-Modified, JV & Varsity


Volleyball


Modified, JV, Varsity
Winter Basketball
Boys-Modified, JV & Varsity
Girls-Modified, JV & Varsity


Indoor Track


Modified, Varsity


Wrestling


Modified, Varsity
Spring Baseball
Modified, Varsity


Softball


Modified, JV & Varsity


Track & Field


Modified, Varsity
Heather Mott, Athletic Director 607-869-9636, Ext. 4128
email: hmott@southseneca.org
The South Seneca Athletic Department strives to provide a comprehensive, safe, and effective interscholastic athletic program based upon the needs of potential student-athletes. Our programs afford athletes various opportunities to improve upon the tenets of good citizenship, good sportsmanship, and physical health.

Being a member of the South Seneca Athletics programs provides the opportunity for our student athletes to:
make a commitment to their school and community.
develop lifelong relationships.
embrace the importance of academic achievement.
develop a winning effort, exhibit sportsmanship, and demonstrate respect for all.
New this year:
A paperless code of conduct/athletic registration system through FamilyID.
An Athletic Trainer will be on campus throughout the school weeks from Brownstone Physical Therapy.
A Code of Conduct for Fans- Yellow/Red Card system.